The first presidential debate between Hillary Clinton and Donald Trump on September 26 produced a lot of sound bytes, none of which touched on the growing problem of substance abuse in the United States.
More than 84 million viewers tuned in, making it the most-watched U.S. presidential debate in history. Twitter was abuzz with nearly 20 million interactions, but the debate left many voters unhappy, uninformed and undecided.
According to a poll released by the Pew Research Center on September 21, large percentages of respondents have expressed negative feelings toward the presidential campaigns. The poll revealed 57 percent of voters were frustrated, 55 percent were disgusted, and 43 percent were scared. Optimistic voters added up to a paltry 15 percent and only 10 percent said they were excited.
Drug abuse and public safety are two issues that are sure to be on voters' minds in the coming weeks. But what do the candidates believe? More importantly, what do they plan to do to address the growing problem?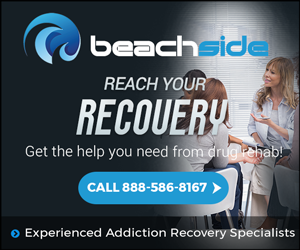 Three simple words to solve a complex problem
Donald Trump's plan for ending the growing heroin and painkiller epidemic that kills thousands across the United States each year is simply summarized in three words: Build. A. Wall.
He said last August at a town hall meeting in Columbus, Ohio that he would "cut off the source, build a wall." When asked what he would do to combat the opioid epidemic, Trump said, "If I win, I'm going to stop it."
The topic of addiction is personal for the New York builder, whose older brother Fred died from alcoholism in 1981. Trump told the New York Times in January that he watched his brother and "learned from" his struggles. To this day, Trump said, he has never smoked a cigarette or drank a glass of alcohol.
Trump has pledged that if elected he will "spend the money" to help addicted Americans get treatment, but he has yet to provide a specific plan.
Speaking in Ohio last August on his plans to address heroin addiction, Trump said: "It's very hard to get out of that addiction of heroin. That's the other thing we're going to do: We're going to take all of these kids — and people, not just kids — that are totally addicted and they can't break it. We're going to work with them, we're going to spend the money, we're gonna get that habit broken."
When it comes to providing a way for addicts to get affordable recovery, Trump has been vague, only saying that he plans to repeal and replace Obamacare with Health Savings Accounts (HSAs) and to work with Congress to create a patient-centered health care system. According to Trump's website, he also plans to "maximize flexibility for states via block grants so that local leaders can design innovative Medicaid programs that will more appropriately serve their low-income citizens." He has also called for Medicare, rather than private insurance plans, to negotiate drug pricing.
As far as public safety goes, Trump has repeatedly called for "law and order," and believes the police should have more authority through programs such as New York's stop-and-frisk, where police can stop anyone if they believe the suspect committed or will commit a crime. He is also a supporter of capital punishment, and has said that the death penalty, particularly for cop killers, "should be brought back and it should be brought back strong."
Regarding legal access to marijuana, Trump said at a rally in Nevada last year that "medical should happen," and "it should be a state situation."
Clinton vows to address a quiet, evolving epidemic
"We're not just now 'discovering' this problem," Clinton's website states.  
"But we should be saying enough is enough. It's time we recognize as a nation that for too long, we have had a quiet epidemic on our hands. Plain and simple, drug and alcohol addiction is a disease, not a moral failing — and we must treat it as such." Clinton has vowed to prioritize rehabilitation and treatment and ensure that those suffering from addiction can get comprehensive outpatient treatment or stay in recovery.
She, too, has personal links to addiction. Seldom discussed…(continue reading)
Summary
Article Name
Clinton and Trump on Drugs
Description
Hillary Clinton and Donald Trump on the growing problem of substance abuse in the United States.
Author