Sleep-deprived children and teenagers are more likely to use drugs and alcohol, according to a new study by the Department of Psychiatry at the University of Pittsburgh School of Medicine and Pitt Department of Psychology.
"Both the duration and quality of sleep at age 11 were associated with multiple earlier substance use outcomes," researchers wrote. "Specifically, less sleep was associated with earlier use, intoxication, and repeated use of both alcohol and cannabis."
According to Dr. Nathaniel Watson, the 2015-2016  president of the American Academy of Sleep Medicine, "more than a third of the U.S. population is not getting enough sleep, and for children who are in the critical years of early development, sleep is even more crucial." The organization recommended that teenagers aged 13 to 18 should sleep for eight to 10 hours per 24 hours on a regular basis to promote optimal health.
Improving sleep habits could reduce the risk of substance use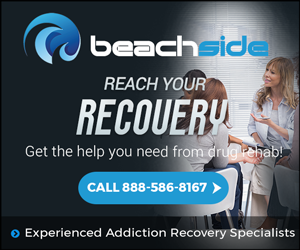 The University of Pittsburgh study analyzed 186 boys from western Pennsylvania. Their mothers completed the Child Sleep Questionnaire as part of a larger study of 310 low-income boys, which took into account various factors associated with vulnerability and resilience to substance use including race, socioeconomic problems, neighborhood dangers, self-regulation, and internalizing and externalizing problems.
Those questionnaires, from when the boys were 11 years old, helped calculate their sleep time and quality. Years later they were interviewed at ages 20 and 22 about their lifetime cannabis and alcohol use, as well as repeated use of both substances.
Every hour less of sleep at age 11 was associated with a 20 percent acceleration in the first use of alcohol and/or cannabis, said the lead author of the study and assistant professor of psychiatry and psychology Dr. Bryant P. Hasler in a statement.
"Treating problems with drugs and alcohol once they exist and preventing them can be challenging, and we are always looking for modifiable risk factors," Hasler added. "Doing what we can to ensure sufficient sleep duration and improve sleep quality during late childhood may have benefits in terms of reducing the use of these substances later in life."
The collected data suggest that healthy sleep habits can help children prevent and avoid drug and alcohol use during adolescence.
"After considering other possible influences, we were able to… (continue reading)
Summary
Article Name
Sleep habits may predict early drug use, study shows
Description
Article discussing a 2016 study from the University of Pittsburgh related to the impact of sleep habits on early drug abuse.
Author