Countries around the world are struggling with drug abuse, whether it's a nine-year-old in Mexico who snorts meth for the first time, or someone from the rural city of Rio Branco in Brazil who smokes a deadly combination of cocaine paste, gasoline, calcium oxide, and kerosine known as oxidado, which is loosely translated into "rust." War torn countries like Afghanistan and Iran are seeing a sharp increase in heroin use because it's so cheap and abundant.
And in the United States, where marijuana use has increased among young people in recent years, there's also an opioid crisis which has resulted in more overdoses than cocaine and heroin combined.
Here are some of the most drug addicted countries in the world, and the poisons they've picked.
Afghanistan – Heroin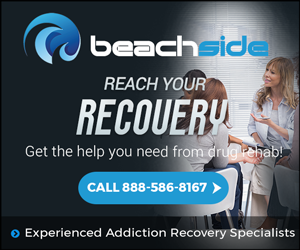 Afghanistan produces 90 percent of the world's opium and is known for being the start of the heroin trail because of its vast poppy fields. And because it is so abundant, it's also cheap — costing less than food. Over the past five years, the rate of addiction in Afghanistan has doubled, and the explosive opium trade comprises roughly 50 percent of Afghanistan's GDP.
Brazil – Oxidado
Relatively unknown in the U.S., oxi, or oxidado, which means rust, is a lethal mixture of cocaine paste, gasoline, calcium oxide and kerosine. This concoction creates a highly addictive and effective hallucinogen. Oxi was first discovered in 2004 in Rio Branco and has since been nicknamed the "drug of death" due to its addictive and harmful nature. In 2011, there were around 8,000 oxidado addicts in Rio Branco, which has a population of about 320,000. Brazil also recently surpassed the U.S. as the number one consumer of crack cocaine in the world.
Canada – Marijuana
In recent years, marijuana has become the drug of choice in Canada, particularly among young users. The percentage of youth (22 percent) and young adults (26 percent) who have used marijuana in 2013 was more than two-and-a-half times higher than adults 25 and older (eight percent) according to Statistics Canada's Canadian Tobacco, Alcohol and Drug Survey (CTADS). As of 2016, Health Minister Jane Philpott introduced a bill to decriminalize cannabis in hopes of tackling drug abuse. In 2015, the Canadian Broadcasting Corporation reported that almost two of every 10 Canadians reported having consumed marijuana in the past year. And according to the 2012 Canadian Community Health Survey-Mental Health, 3.4 million (or 12.2 percent) of Canadians who were 15 or older used marijuana in the past year.
France – Prescription Pills
A study from France's National Drug Safety Agency found that 32 percent of adults were using antidepressants, sleeping pills and psychotropic drugs for recreational use. According to the European Monitoring Centre for Drugs and Drug Addiction, toxicological data available from the Special Mortality Register indicated that opioid substitution medications were the most common in overdoses, alone or in combination with other psychoactive substance. Even though their share was lower in 2013 when compared to 2012 data, they were still to blame for approximately 54 percent of overdose deaths in 2013.
Iran – Heroin/Opium
Opium and heroin from the Golden Crescent — Afghanistan and Pakistan — pass through Iran's eastern borders in abundance. Opium costs in Iran are far lower than in the West, and in some cases, it's even cheaper than beer. In Zahedan, an Iranian town near the Pakistani border, three grams of opium can be purchased for the equivalent of $1. Last year, the Times of Israel reported that Iran's appetite for heroin is likely to…(continue reading)
Summary
Article Name
Description
Article discussing some of the most drug addicted countries in the world, and the poisons they've picked.
Author