About 1 in 10 deaths worldwide are tobacco-related, according to the Global Burden of Diseases Injuries and Risk Factors Study (GBD) released in April.
With more than 2,300 researchers in over 130 countries, the GBD has been an integral source for policymakers in countries like China, Brazil, the United Kingdom, Mexico, Indonesia and Saudi Arabia.
"Smoking is the number two cause of death in the world," said Jeffrey Ried, Ph.D., and engagement officer at the Institute for Health Metrics and Evaluation [IHME]. "It kills 6.4 million people each year. Smoking is expected to kill 1 billion people in this century if trends continue."
The researchers generated estimates related to the prevalence of daily smoking by age, sex and age group for 195 territories and countries from 1990 to 2015, using more than 2,800 data sources.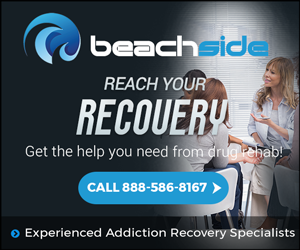 "IHME seeks to characterize the tobacco epidemic at the national level and sub-national level — state or county," he said. " We also seek to examine tobacco control programs at the national and subnational level. Once we have these two sets of data over time, by sex and age, we can begin to create a map of what programs are working to curb tobacco use by location."
Ried added that this information can be powerful in preventing ongoing tobacco-related issues.
"For example, we may uncover information that shows migrants — from rural areas to cities in a specific African country — are taking up smoking at a much higher rate than in rural areas," he said. "Since we know that smoking can cause health issues during pregnancy and in the household afterward. Perhaps we need programs to target this demographic because they touch on so many other health issues for themselves and other people. Ultimately, this targeted program uses resources more efficiently — through better targeting and follow-up measurement of what is working and why — which allows more people to lead a healthier life."
The study also found that a larger percentage of countries saw notable declines in the annualized rates of smoking prevalence between 1990 and 2005. But, only four countries — Congo, Azerbaijan, Kuwait and Timor-Leste — saw notable annualized growths in smoking prevalence within the years of 2005 and 2015.
"While countries with the lowest level of development generally showed the lowest prevalence of daily smoking, these countries have seen the greatest percent change in overall health burden in 2005 to 2015, mainly as the result of population growth," he said. "We expect that the tobacco industry will target young people in less developed countries where economic growth is rising and thereby lock in disease and death for years to come. We must do all we can to prevent this."
Additionally, the research revealed that 11.5 percent of deaths worldwide (6.4 million) were linked to tobacco smoking. About 52 percent of these deaths occurred in only four countries: India, China, Russia and the U.S.
"While the rate of smoking has fallen over the past few decades, the number of daily smokers globally continues to rise year-over-year due to population growth," he said. "As of 2015, there were 933 million daily smokers."
Data cited in the study also shows that smoking was among the five most prominent health-related in 109 territories and countries in 2015 — an increase from 88 in 1990.
The researchers believe that the upscaling of tobacco control has been successful for public health reform. However, tobacco use continues to… (continue reading)
Summary
Description
About 1 in 10 deaths worldwide are tobacco-related, according to the Global Burden of Diseases Injuries and Risk Factors Study (GBD) released in April.
Author