A controversial booze law change in the U.K. has coincided with a reduction in binge drinking, despite calls for it to be reversed.
In 2005, the new law was passed in Britain allowing pubs, clubs and bars to serve alcohol 24 hours a day. The move was extremely controversial, with critics claiming it would lead to a dangerous drinking culture, including a spike in drinking-related violence, hospitalizations and deaths.
Even now, 12 years later, a government group is calling for the alcohol serving law to be revised.
The All-Party Parliamentary Group on Alcohol Harm recently reviewed the laws and claimed they are putting "intolerable" pressure on emergency services. The group's inquiry uncovered cases of alcohol-fueled violence and hospital emergency departments being stretched to breaking point on weekends by people who had drunk to excess.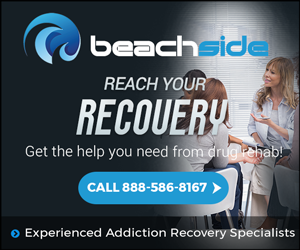 Despite the new call for change, figures actually point to a downturn in binge drinking since the law change.
Chris Snowden, the director of lifestyle economics at the Institute of Economic Affairs in London, studied the data on excessive drinking and produced a report on the first decade of the 24-hour drinking law.
"Relaxing the licensing laws was widely predicted to cause urban chaos, degeneracy, violence and liver disease," Snowden said. "It became clear quite soon after the changes were made that this was not happening, although the media continued to publish stories about 'booze Britain' for some years afterward. There was a widely held assumption that British people needed paternalistic licensing laws otherwise they would sail to hell on a sea of beer."
Snowden's study showed the number of people binge-drinking dropped across all age groups, while alcohol-related crimes also plummeted by 28 percent over the 10-year period following the law change.
"For the most part, the impact has been positive or neutral," he said. "There has been a 20 percent fall in alcohol consumption since 2005. This might be entirely a coincidence but it is the opposite of what was predicted. There has been a fall in alcohol-related crime. Drunk driving has also fallen."
The number of alcohol-related deaths has remained at the same level, but Snowden said hospital emergency department studies have produced conflicting results.
One impact the law change has had is reducing the level of disorder around 11 pm — the time at which venues previously had to stop serving alcohol and close. However, it has had a knock-on effect, with more public order offenses now taking place in the early hours of the morning instead.
The All-Party group now calling for the law to be reviewed is connected to the campaigning charity Alcohol Concern.
Dr. James Nicholls, director of research and policy development at Alcohol Research U.K., which recently merged with Alcohol Concern, acknowledges that the once-feared binge drinking spike never materialized. He added that many alcohol-serving venues never even applied for the 24-hour license.
"Only a small proportion of outlets applied for 24-hour licenses and most of those were supermarkets," Nicholls said. "From around the time the Act was implemented, rates of alcohol consumption and binge-drinking have actually fallen among young people. This is not to say the Act was directly responsible for that fall, but it did not lead to the increases in binge-drinking that were predicted by some people."
Yet, Nicholls said the law still had some impact on… (continue reading)
Summary
Article Name
Drop in binge drinking despite controversial 24-hour law
Description
A controversial booze law change in the U.K. has coincided with a reduction in binge drinking, despite calls for it to be reversed.
Author