In a new essay appearing in Vogue, Philip Seymour Hoffman's longtime partner and mother of their children, Mimi O'Donnell, laments the loss of the acclaimed actor, theater director, and father to drugs.
In the detailed account of how they met, O'Donnell says Hoffman was kind to her on the set of the first play he directed, In Arabia, We'd All be Kings. Though the actress had just been hired by Saturday Night Live, a young O'Donnell was in awe at Hoffman's talent. After raving about him to her sister, she said told O'Donnell, "You're going to marry him." Though they spent fifteen years together and had three children, they never did marry. 
The two continued to collaborated over the next few years, with O'Donnell wishing Hoffman would be there every time they worked on a set together, but they were both dating other people so, in her words, they "fell in love artistically first."
Love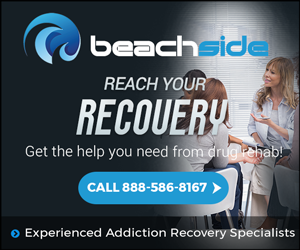 After 9/11, they were both single and started dating. It only took a few dates for the couple to commit to each other, and after an afternoon when Hoffman took a little boy out of the street, O'Donnell thought, "I'm having children with this man."
He had been coy, candid, and frank about his abuse of alcohol and heroin. Hoffman had been addicted to both in his 20s and was going to therapy and AA when he first started dating O'Donnell. He told her it was a deal-breaker if she took any drugs. She was happy to not drink for him.
One day in the next spring, she told him that she wouldn't renew her birth control prescription.
"Good," he said. "Don't."
Though they were older than the average parents, O'Donnell got pregnant almost immediately. She delivered their son Cooper over a 40 hour labor in 2003.
Although her memories of him are overwhelmingly sweet and gentle, Hoffman was known to have a temper. A sensitive person who couldn't mask his anger.
Life
Hoffman's career developed along with their family, he starred in many movies and plays on Broadway during these years. While O'Donnell was pregnant with their second child, a daughter called Tallulah, Hoffman won the Oscar for Capote. Then their daughter Willa came.
Looking back at their time during these years, O'Donnell can't shake the feeling that her partner knew he was going to die young. He cherished every moment. He never lived as if there were plenty of time. But while he lived in the moment, he was exceedingly generous with his time, money, and energy. O'Donnell had no idea that his addiction was waiting in the wings, ready to come "roaring back to life."
Death
Out of nowhere, Hoffman said to her, "I've been thinking I want to try and have a drink again. What do you think?"
She said no. Terrible idea. Sobriety had been the cornerstone of his life. But he started having drinks anyways.
It was when she found out he had gotten ahold of opioids that she confronted him. It was one time, he said, it would never happen again.
While giving one of the most raw, heartfelt, and honest performances of his life in Death of a Salesman, he couldn't take drugs but he drank after the shows.
When she found him dozing off, and discovered that he had been using heroin again, she told him, "You're going to die."  
When the new skyscraper was erected in the place of the Twin Towers, O'Donnell realized that their relationship had spanned the fall of the towers and the rise of the new one. She would decide what to do when the building was finished.
Hoffman tried to quit on his own, she took him to rehab, but he started using two days later. Behaving differently and making the kids anxious, he moved into a separate apartment to establish boundaries. Then he went back to rehab. He even began shifting his funds to her.
Coming home from Atlanta after filming the second Hunger Games movie, Hoffman died three days later. The public knew he was dead an after O'Donnell knew.
Although she knew from the moment he began using again, her partner Phil's death shocked her, and hit her with brutal force and has been struggling to recover ever since.