Philadelphia is looking to combat the opioid epidemic by finding ways to innovate and expand drug addiction treatment programs.
According to members of the Philadelphia Department of Public Health, the city had higher rates of drug overdoses than any other big city in the country during the past year.
There were more than 1,200 fatal overdoses in 2017, which is four times higher than the number of homicides that occurred in Philadelphia last year. It was also a higher number than the number of deaths related to Aids in the area.
But the city of Philadelphia has implemented different initiatives to curb the extent of the damage caused by the opioid epidemic and stop the overall number of drug overdoses from growing.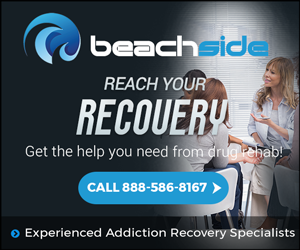 ­The city has­ managed to assure most residents that they don't have to be put in waiting lists in order to be admitted into a detox program for substance use disorders or to receive any other type of drug addiction treatment.
The governor of the state of Pennsylvania recently stated that he is going to be "ending policies that delay access to treatment," especially when it comes to treatment for opioid use disorders.
In addition to no longer having a waiting list, Philadelphia has increased the number of healthcare providers who are qualified to prescribe substitution therapies such as buprenorphine and/or who have received medication-assisted treatment training.
The governor also added that the Medicaid program for the entire state will be getting rid of the pre-requirements such as medical authorizations before allowing individuals to have access to proper treatment for an opioid addiction.
Faster routes to treatment
But for now, although Philadelphia has managed to not have an official waiting list, some health care providers may still impose admission requirements before welcoming new patients in a drug addiction treatment program.
And depending on how many treatment recipients they are allowed to have some physicians refuse to take in new patients altogether.
For many Philadelphia residents, these admission requirements are among the many obstacles preventing them from having access to addiction treatment as fast as they need.
Local specialists explained that there are two main routes for residents to receive city-funded drug addiction treatment in Philadelphia; emergency rooms represent one of the routes while the criminal justice system is the other.
Some of the local jails have recently started to provide addiction treatment programs that include opioid substitution therapies. Concurrently, emergency room doctors have been increasingly… (continue reading)
Summary
Article Name
Drug Addiction Treatment Programs in Philadelphia Innovate and Expand
Description
Philadelphia is looking to combat the opioid epidemic by finding ways to innovate and expand drug addiction treatment programs.
Author