The Centers for Disease Control and Prevention (CDC) issued a report stating that more than 42,000 Americans died from opioid overdoses in 2016, but a new study suggests that the statistics of national opioid overdose deaths are from 20 to 35 percent higher.
Data analysis from coroners and other medical examiners showed disparities in the way overdose deaths are deported to the CDC across multiple states.
In nearly a quarter of overdose deaths between 1999 and 2015, investigators did not specify the type of drug that was involved. In 14 states, no drug was listed at all as a cause of death for 20 to 48 percent of all overdoses.
The national standardized testing requirements for overdose cases could help present a more realistic picture of the opioid epidemic with elevated numbers of deaths.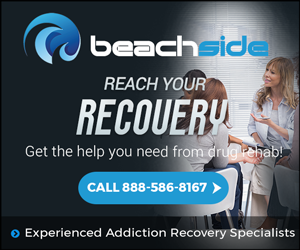 Christopher Ruhm was the author of the study, He is a health economist at the University of Virginia. He published the study in the February 2018 edition of the medical journal titled Addiction.
His review of opioid overdose data shows that the death toll for 2016 was closer to 50,000, 8,000 more than what was previously reported. According to Ruhm's study, there are several reasons for the disparities in reporting.
In some of the cases, coroner and medical examiners are classifying a drug death but they don't list the kind of drug that was the cause.
A study previously published by Ruhm in 2017 showed that in at least four states, opioid mortality rates were drastically understated, with his estimate for Indiana nearly double the rate reported by the state in 2014. The four states were Pennsylvania, Indiana, New Jersey, and Arizona.
Toxicology reports can cost hundreds of collars from state and county tax budgets. The high cost is being floated as one of the reasons for inaccuracies.
Standardizing these reports may also help provide more accurate data, it also directs how the state uses federal funds to fight the epidemic.
Some states, including Indiana, have passed legislation requiring coroners to run toxicology screenings and pass that information to the health department.
A clearer picture will likely reveal a grimmer one, one with more deaths. But Ruhm has said that it is important to see the whole picture. To make progress, he said, we have to get better information.