State government officials put their support behind a bill that was signed into law in Dubuque, Iowa this May; although it focused on expanding prevention efforts, opioid addiction treatment was hardly addressed. 
House bill 2377 was signed in the Dubuque Mercy Medical Center, which provides a substance abuse treatment program through its Mercy Turning Point Treatment Center.
Gov. Kim Reynolds stated that the bill is a big step toward addressing the opioid crisis in the state. She added that she has the support of other state representatives in looking for additional ways to help the community.
Sen. Pam Jochum stated that many local and state addiction treatment success stories encouraged the implementation of the bill, which also includes a provision to establish a Good Samaritan Law.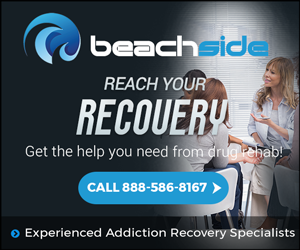 At the bill signing, Reynolds commended the work of the Mercy Turning Point Treatment Center staff in helping people with substance use disorders. At the moment, the facility remains the sole location in the state within a 50-mile radius of Dubuque with physicians licensed to administer buprenorphine, according to the Substance Abuse and Mental Health Services Administration's treatment locator.
Jochum added that the government wants to help more patients with prescription opioid use disorders.
According to the Iowa Department of Public Health (IDPH), there were 86 opioid overdose deaths in 2016 and an additional 180 deaths that involved opioids in the state — 10 of those 180 cases occurred in Dubuque County.
An IDPH interactive opioid map shows that Dubuque was one of the highest-ranking counties for opioid-related hospitalizations from 2013 to 2016. Between 2014 and 2017, the county recorded 315 patients were admitted into an opioid addiction treatment program.
As of January, the state only provided three out of 10 initiatives used by other states to address the opioid crisis: expanded naloxone distribution and access for patients; Medicaid coverage for patients with substance use disorders; and a Prescription Monitoring Program (PMP). However, clinicians were allowed to refer patients to the PMP on a voluntary basis.
The new bill rectifies multiple legislation issues, specifically regarding the PMP. With the exception of one division of the bill, which is already in effect, the other measures will go into effect starting July 1, 2018.
All state physicians, nurse practitioners, veterinarians and pharmacists will be required to register for, consult and report to the PMP regarding all opioid prescriptions written and dispensed. In 2020, all prescriptions will be submitted via an electronic system to pharmacists.
Reynolds stated that the new requirements will help determine prescription inconsistencies and discourage physicians from overprescribing opioid-based medications.
Some Iowa residents have written to local newspapers expressing concerns regarding how the new law could affect their current prescriptions.
Reynolds recognized the need for physicians to explore alternative methods and determine the best practices in managing a patient's pain. She also emphasized the importance of monitoring prescriptions to prevent more people from becoming addicted to medications.
While the bill received support from numerous government officials, Rep. Charles Isenhart wrote in a recent opinion editorial that he believed more could have been accomplished to expand treatment options.
Isenhart and other officials are exploring options to introduce a syringe exchange program and increase access to addiction treatment providers in the county and the rest of the state.
Summary
Article Name
Opioid Addiction Treatment in Dubuque Supported by New Bill
Description
State government officials put their support behind a bill that was signed into law in Dubuque, Iowa this May to increase opioid addiction treatment and prevention measures.
Author