In an effort to expand addiction recovery services for veterans, Spotsylvania, Va. government officials have introduced a new program.
The program, named the Rappahannock Veterans Docket (RVD), was developed by Virginia Sen. Bryce Reeves, Spotsylvania County Circuit Judge Ricardo Rigual, and deputy public defender Wendy Harris with additional government and law enforcement officials.
Since 2013, Rigual and Harris noticed a proliferation of veterans who were entering the court system and had no criminal record. Upon further investigation, they realized that many of the veterans had been diagnosed with a traumatic brain injury, post-traumatic stress disorder (PTSD) or other mental health disorders.
According to a U.S. Department of Veterans Affairs (VA) report, the number of diagnoses of substance use or mental health disorders among veterans who utilized Veteran Health Administration services had increased to 41 percent in 2015, compared to 33 percent in 2005. The report also noted that suicide rates were the highest among veterans diagnosed with an opioid use disorder or bipolar disorder within that 10-year period.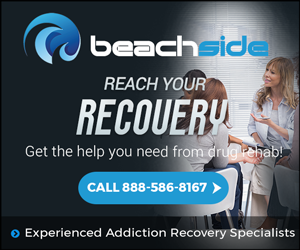 In addition, a recently published scholarly article examined the correlation between post-traumatic stress symptoms (PTS) and veteran recidivism. A sample of 697 veterans utilizing VA care with a history of trauma exposure, substance abuse and criminal charges were surveyed. The study found that PTS symptoms were specifically related to violent charges — more so than other categories, including cocaine and alcohol use.
Many factors can contribute to a veteran's PTSD and substance abuse, such as multiple tours of duty, combat injuries and self-medication for chronic pain.
Reeves emphasized that intervention is crucial to helping veterans in addiction recovery transition from being soldiers to private citizens again.
The docket follows a similar structure and guidelines to the region's drug court program. Veterans facing criminal charges will enter a plea bargain, after which they may be recommended to participate in the 18-month RVD program.
The program is designed to address both the substance use and mental health aspects of the veterans. Upon successful completion of the program, a court judge may decide to reduce or dismiss their charges. However, if individuals are not compliant, they are required to serve the full term for their specific charges.
The Rappahannock Area Community Services Board (RACSB) was recently selected to be the treatment provider to assist and counsel the veterans in the program.
The RVD board has also partnered with the Hunter Holmes McGuire Veterans Administration Medical Center to provide an outreach specialist. The veterans who have been honorably discharged will most likely be able to receive free support services at the hospital and other local VA clinics. For veterans who do not qualify, addiction treatment services will be supplied by RACSB on a sliding fee scale basis.
RVD plans to connect program participants with other veterans who have been trained to mentor individuals in addiction recovery.
Program representatives are currently looking for more volunteers to mentor veteran patients and provide housing or employment opportunities. They are also seeking additional funding to expand RVD services to assist veterans in nearby communities, including Fredericksburg and Stafford.
Summary
Article Name
Spotsylvania Addiction Recovery for Veterans Supported by Court Program
Description
In an effort to expand addiction recovery services for veterans, Spotsylvania, Va. government officials have introduced a new program.
Author