Substance abuse programs in Meriden, Connecticut are starting to use a new mobile system designed to help patients communicate more efficiently with practitioners and prevent relapse.
The product called TryCycle Data Systems, establishes a simple channel for patients and their doctors in between addiction treatment appointments. It serves as a lifeline between the two and lets the patient have someone to talk to when their addiction cravings are rearing up.
The company has two offices in Canada and it recently established its headquarters at the University of Connecticut Health (UConn Health). They have have been applying their systems in substance abuse programs in Old Saybrook and Meriden.
"TryCycle was designed as a system, not as an app," said John MacBeth, the president, CEO and co-founder of TryCycle Data Systems. "We use an app but it's a very innocuous piece of the overall initiative."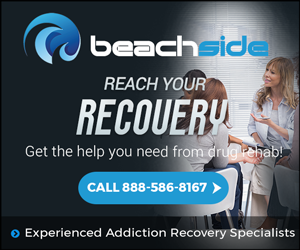 TryCycle originated in 2012, in a meeting where MacBeth and his partner Ken House pondered what could be done to help people struggling with opioid use disorders. They realized that a patients recovery from drug and alcohol addiction began with human contact and knew that with the correct technology, the proper channels could be formed to create this interaction.
From there, TryCycle was born, an interactive database between patients and doctors.
"TryCycle is a digital tether between the patient and the practitioner," MacBeth said. "This is an opt in program, the practitioner evaluates whether they believe the patient is a candidate for this tool."
TryCycle describes their product as an advanced technology that can assist a person who is recovering from opioid use disorders find some help in between appointments at their substance abuse programs. 
"We were not initiated into the addiction space," MacBeth said. "We weren't part of the substance use community. We were able to look at the problem from a completely objective perspective. Not having any background or bias like that means that we had a carte blanche at looking at the problem, dissecting it, and trying to figure out what was happening in the marketplace."
He added that the opioid crisis in Connecticut has been devastating and they have seen people affected every day.
According to the Connecticut Department of Public Health, 230 people in New Haven County went to emergency rooms due to suspected drug overdoses in January, followed by 207 in February, 237 in March, and 233 in April.
There were 120 drug-related deaths in Meriden in and eight in Old Saybrook from 2012 to 2017, according to the Connecticut Office of the Chief Medical Examiner. The state reported 1,038 accidental drug-related deaths last year.
"One of the biggest issues in the opioid pandemic is supply and demand," he said. "Over the last five years, there are so many more people coming into care and it's not being met with equivalent numbers of practitioners."
When someone starts using the TryCycle data system, they see the early warning system which highlights a self-assessment, an algorithm and a clinician dashboard.
The self-assessment is where a patient will be prompted to answer questions regarding their medical information and rate their emotional well-being using a one to nine scale.
The system will send the information submitted by patients to the clinicians and substance abuse programs they use.
The clinician dashboard identifies and finds the risks associated with a potential relapse, allowing the practitioner to know if the patient is in danger. 
"The system is designed specifically to help practitioners become significantly more efficient in how they manage caseloads," MacBeth said. "The more we learn, the earlier we can predict behavior, the easier it is for a practitioner to get away from his calendar and see a patient."
Summary
Article Name
Substance Abuse Programs in Meriden Adopt Mobile Tool
Description
Substance abuse programs in Meriden, Connecticut are starting to use a new mobile system designed to help patients communicate more efficiently with practitioners and prevent relapse.
Author