An addiction treatment center that will focus on opioid use disorders has been proposed in Bennington, Vermont.
Acadia, a behavioral healthcare provider, has announced plans to open an addiction treatment center in Bennington but have not specified on when it would be open or who would be in charge.
United Counseling Service (UCS), currently the only healthcare provider in Bennington offering medication-assisted treatment (MAT) services, will lose state funding at the end of the year. Once that happens, their addiction treatment center will not be able to treat people for their opioid use disorders.
UCS officials appealed the decision to cut funding to their addiction treatment center but they were denied, putting their future in jeopardy. They might have to plan for their patients to be transferred to any new program that takes their place.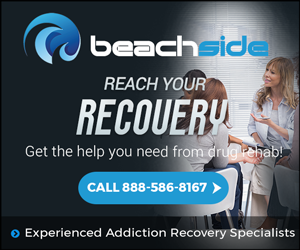 Acadia offers several forms of substance abuse programs at each addiction treatment center location.
When patients enter Acadia, they go through the detoxification process. Inpatient treatment is not only the next step but also often the most intense part of the addiction recovery process. It is usually the ideal form of substance abuse treatment for patients who have co-occurring disorders.
Residential drug treatment programs are not as intense as inpatient rehabilitation but include constant care and all other services of an inpatient program. Patients are able to engage in therapeutic activities, in an individual or group setting.
The day treatment with educational services program allows patients to live at home and receive treatment during the day. This program is mainly designed for students.  
The partial hospitalization program (PHP) is for adults who can live in their own homes while still receiving drug abuse treatment services. Most patients who partake in this have completed inpatient or residential treatment services. Group therapy is usually the main form of treatment in PHP.
Intensive outpatient program (IOP) is usually the least rigorous form of addiction treatment that Acadia provides. Their substance abuse treatment appointments are usually in the morning and evenings.
MAT is offered at Acadia to people struggling with opioid use disorders and includes therapeutic activities that can help patients reach long-term recovery.
Vermont Alcohol and Drug Awareness Program (ADAP) officials reported that Acadia applied for federal accreditation to potentially open the addiction treatment center in Bennington. Consequently, the state is not involved.
There were four people who died in Bennington County from drug-related overdoses in 2017, according to the Vermont Department of Health. Preliminary Data has shown that there has been three drug-related deaths between January and April 2018, in Bennington County.
Acadia operates over 580 facilities offering behavioral healthcare services across 40 states as well as the U.K. and Puerto Rico. They currently only have one substance abuse treatment center in Vermont, located in Brattleboro.
The 2017 Division of Alcohol and Drug Abuse Programs Annual Overview by the ADAP and the Vermont Department of Health  focused on prevention, intervention, treatment and recovery. It outlined a plan as well as a cost structure for substance abuse programs applied throughout the state.
The report also illustrated the seriousness of the opioid epidemic and highlighted what should be done as well as the number of deaths and emergency department visits related to opioid use.
Summary
Article Name
Opioid Addiction Treatment Center in Bennington Discussed
Description
An addiction treatment center that will focus on opioid use disorders has been proposed in Bennington, Vermont.
Author