In an effort to help local residents maintain sobriety, a treatment provider has opened a new intensive outpatient substance abuse program in Waco, Texas.
Arbor Behavioral Healthcare held a grand opening reception last week for the new facility. Based in Georgetown, the treatment provider serves the central region of the state. In addition to its main residential treatment center, its network includes sober living and extended care programs.
The Arbor's outpatient substance abuse program in Waco offers the same curriculum and structure as its sister treatment program in Austin, which is designed to help individuals who are currently finishing an inpatient program or those requiring additional support in their addiction recovery journey.
The program is structured to support people with substance use disorders who are trying to cope with personal issues and treat them in a holistic manner. While in the program, participants must take regular drug tests. Participants commit to eight weeks of treatment. The outpatient aspect allows for people to hold jobs, attend school or live at home or a sober living environment. Four days a week, individuals attend evening classes for a duration of two and a half hours.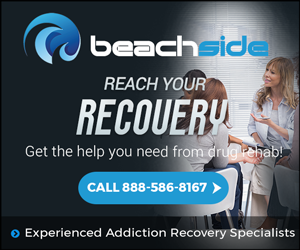 The outpatient substance abuse program includes a weekly 12-step meeting as well as courses focused on spiritual wellness, therapy and life skills development. The Arbor team will also connect patients to employment or educational opportunities.
Arbor's treatment approach is centered around family participation. Not only does the Waco program include scheduled family support groups, it also incorporates a family group night. During some of these sessions, Arbor clinicians discuss the importance of Al-Anon Family Group sessions — a family-based extension of Alcoholics Anonymous — and focus on the Three C's of addiction recovery as well as ways to improve relationships and address emotions. Arbor's family-based model is built upon theoretical approaches that a number of studies utilize to show how familial support improves addiction recovery.
Clients who complete Arbor's outpatient substance abuse program are encouraged to continue with its aftercare services, which pair program graduates with a peer mentors and help them develop a continual care or discharge plan.
Texas has seen a surge in admittance rates into drug and alcohol abuse programs in recent years. According to a report by the University of Texas at Austin, statewide treatment admissions rates between 2012 and 2016 appear to have decreased for alcohol, prescription opioids and other substances, despite increases in methamphetamine use. The report noted that methamphetamine was responsible for 715 statewide drug overdose deaths in 2016.
The National Institute on Drug Abuse published that nearly 1,400 fatal opioid-related overdoses occurred across the state in 2016.
A 2018 presentation from the Texas Department of State Health Services estimated that 35,000 adults and 4,500 youth receive treatment for substance use disorders per year in the state.
State government officials have taken action to curb the effect of the opioid crisis. Last year, legislation was passed that set new regulations for the state's prescription drug monitoring program. As of September 2017, all state pharmacists must report all dispensed Schedule II thru V medications to the program within one business day. Beginning in September 2019, physicians and pharmacists will be required to required to review a patient's medical history before prescribing or filling prescriptions.
Summary
Article Name
New Outpatient Substance Abuse Program in Waco Serves Community
Description
In an effort to help local residents maintain sobriety, a treatment provider has opened a new intensive outpatient substance abuse program in Waco, Texas.
Author