A discussion panel was recently held by substance abuse specialists to address addiction treatments in Beckley, West Virginia.
The theme of the meeting was 'Changing the Community Perception of Addiction' as the specialists attempted to address substance use disorder in Beckley. The meeting contained approximately 24 people from the medical field, law enforcement officials and legislators from the county who discussed potential solutions to the opioid epidemic in Raleigh County.
One of the specialists said that patients in various addiction treatments should not be treated any differently than people with other illnesses get treated.
The stigma of addiction was addressed as well as the actions that are being taken to address substance use disorders.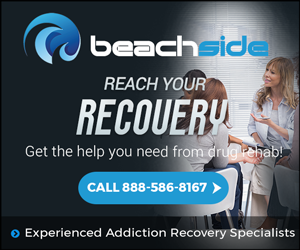 A law enforcement officer shared a story about a man who had overdosed on heroin and despite being administered with a dose of naloxone, he would overdose again later that day. Another official agreed that if naloxone is administered, a follow up is needed.
One person suggested an inpatient drug detoxification unit but police officers argued against it. They stated that a mental hygiene involuntary commitment would only place patients into addiction treatments for a few days, leaving them back on the street again.
A politician indicated that his team of congressmen are working on bringing a quick response team (QRT) to the county.
In May, the West Virginia Department of Health and Human Resources (DHHR) announced a $750,000 grant to help improve QRTs across the state. The QRTs were designed to help people who suffer a drug-related overdose within 24 to 72 hours. Seneca Health Services, which has a Beckley location, received $249,901 from the grant. Officials at the meeting stated that QRTs have worked in other locations and hopefully would help their community too.
A QRT is important to build in Raleigh County, where there were 199 non-fatal drug overdoses and 40 that led to deaths in 2016, according to the West Virginia 2016 Situation Briefing.
The DHHR also announced in May that there would be $600,000 of funding availability for Law Enforcement Assisted Diversion (LEAD) programs. What these LEAD programs did was redirect adults with substance use disorders from jails to local addiction treatments. The purpose of LEAD services was to connect low-level drug offenders with inpatient drug treatment services, case management or medication-assisted treatment (MAT).
In June, the DHHR began distributing naloxone across the state for first responders that were answering calls about people who suffered drug-related overdoses. This was made official through Senate Bill 272 which determined that first responders will not only carry naloxone with them but also be trained to administer it in the hopes of reducing drug-related overdose deaths.
The plan was to allocate 22 percent of the naloxone doses to law enforcement, 24 percent to fire departments and 29 percent to emergency medical services (EMS) across the state.
Additionally, the DHHR have emphasized education by awarding approximately $100,000 in funding to extend resources for Collegiate Recovery Programs (CRPs), which help students find addiction recovery through a peer support system.
A discussion was held prior to this meeting to construct a new inpatient psychiatric clinic that would offer substance abuse treatment services. However, nothing has been decided as supporters and opponents of the proposed psychiatric and drug treatment clinic continue to clash over whether one should be built.
A city attorney recently signed a petition attempting to find ways to deliver MAT in non-residential areas. This was discussed by law enforcement and medical officials in an attempt to make that suggestion work.
A recent proposal for substance abuse treatment came from the Ryan Brown Addiction Prevention and Recovery Fund, also known as House Bill 2428 , which totaled $1 million. The bill directed the DHHR to provide more beds for addiction treatments across the state.
Summary
Article Name
Addiction Treatments in Beckley Discussed at Meeting
Description
A discussion panel was recently held by substance abuse specialists to address addiction treatments in Beckley, West Virginia.
Author