The Matanuska-Susitna Valley (Mat-Su) will benefit from a new drug addiction treatment center located in Chugiak, Alaska.
The Cook Inlet Tribal Council (CITC) recently opened the Ernie Turner Center (ETC) this month in an effort to expand addiction recovery resources in the area. The center's name honors Ernie Turner, an Alaskan Native (AN) who established treatment programs in Seattle and Anchorage and served as the state's director of Alcohol and Substance Abuse Programs.
ETC officials held a ribbon cutting ceremony and open house event for the center on Aug 2.
CITC previously opened a drug detox center in Anchorage bearing the same name, which is now owned by the healthcare organization Southcentral Foundation and operates primarily as a drug detoxification facility.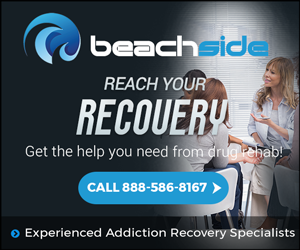 Although built on traditional Eklutna land, the center will be open for AN and other local residents who have completed detox.
ETC offers a 6-month residential treatment model for up to 16 patients at a time. During their stay, individuals will participate in counseling sessions and group therapy sessions. The center is located on a 6-acre parcel of land and includes opportunities for activities such as work, equestrian and horticultural therapy as well as arts and crafts. Family-centric events are also offered.
A representative of the center emphasized how an all-encompassing approach is preferable in treating individuals.
One of the main components of the program is to connect AN patients with their heritage as part of holistic addiction recovery. The architecture of the facility resembles that of a 'nichil' — a traditional multi-family home built by the Dena'ina people — to project a welcoming atmosphere. ETC incorporates a 'therapeutic village of care' model, which resembles an AN village hierarchy. Residents serve as facilitators and assume traditional roles to facilitate peer-to-peer support and potentially achieve long-term sobriety.
ETC representatives stated that to cut down on long wait lists, they would like to add more beds at the facility. However, that may be difficult due to the 16-bed limit imposed by the Medicaid institutions of mental disease exclusion.
Drug addiction treatment resources are scarce in the Mat-Su Valley. According to the Substance Abuse and Mental Health Services Administration's (SAMHSA) treatment locator, there are less than 40 healthcare providers specialized in some form of drug addiction treatment. The majority of these specialists are located in Anchorage, Palmer, Eagle Rock and Wasilla.
According to the Alaska Department of Health and Human Services' Opioid Data Dashboard, 81 statewide opioid-related drug overdose deaths occurred between July 2017 and June 2018. While the Anchorage public health region experienced the most opioid fatalities, the Mat-Su region recorded the highest overdose death rate per 100,000 residents in the state. In addition, the highest rates of opioid-related emergency visits occurred in the Anchorage and Mat-Su regions.
Gov. Bill Walker declared a public health crisis and prioritized resources to battle the state's opioid epidemic in February 2017.
Early this year, Congress directed $50 million from its 2018 federal budget in the form of SAMHSA Tribal Opioid Response Grants to AN and Native American tribal communities affected by substance abuse.
Summary
Article Name
Chugiak Drug Addiction Treatment Efforts Expanding
Description
The Matanuska-Susitna Valley (Mat-Su) will benefit from a new drug addiction treatment center located in Chugiak, Alaska.
Author