A meeting was held last week to discuss the potential location of a residential addiction treatment center in Greenleaf Township, Michigan.
Greenleaf Township is located outside of Cass City, Michigan and near Sanilac Petroglyphs Historic State Park.
The nonprofit organization Michigan House of Hope proposed building the center on a 30-acre plot of land. The facility was presented as utilizing a faith-based addiction treatment approach — similar to the Teen Challenge model — for adults with substance use disorders.
Representatives of the nonprofit attended a Greenleaf Township Planning Commission meeting to seek a special land use permit.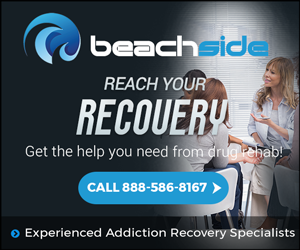 For various reasons, the commission voted against the request at this time.
"I didn't see a good enough presentation at that meeting to where I would want to go forward just yet on it," said Ken Brown, a trustee on the Greenleaf Township Board and a planning commission member. "I do hope they can get this up and going. To say that we're against it wouldn't be accurate. It's just [because of] the way it was presented and the location it was presented, the board voted against it."
Construction plans were also not introduced at the meeting.
"There wasn't really a site plan presented to us at this meeting," he explained. "They were informed that we'd like to see a good, accurate set of drawings as to how and what they were going to do."
Community safety concerns were also addressed, given the proposed center's location.
"We recently, within the last year, had a drug-related shooting, where three people were shot and two were dead," Brown said. "There [were] two people who got away. And there was a manhunt that pretty much locked down the area. There was police everywhere, roads were shut down, there was a chopper in the air. People are on edge to that kind of stuff right now in this community. We don't want to jeopardize their safety."
The incident Brown referred to happened in November. Local police responded to a break-in of a private residence that served as the site of a medical marijuana grow operation. The unidentified homeowner was shot and two of the four suspects were killed. One of the arrested suspects committed suicide in his cell two days later.
Last year, the Bureau of Medical Marijuana Regulation awarded a grant totaling $12,819 to Sanilac County law enforcement. A portion of the funds was directed to purchase of a vehicle while the remainder was used to supplement salaries of officers who investigated medical marijuana law violations and other marijuana possession crimes.
The Substance Abuse and Mental Health Services Administration's treatment locator currently lists only one county addiction treatment resource — the Sanilac County Health Department, which provides outpatient and counseling services.
According to the Michigan Department of Health and Human Services, more than 1,700 opioid-related overdose deaths occurred in the state during 2016.
Last year, the New York Times conducted a statistical analysis of 2016 drug overdose fatalities reported to the U.S. Centers for Disease Control and Prevention and found that Sanilac County had a rate of 17 overdose deaths per 100,000 people.
Brown recognized that the community could benefit from a local addiction treatment center. He hopes Michigan House of Hope representatives re-apply for a permit in the near future.
"The people all think that what they're doing is good," he reiterated. "Given the right location and everything, I'd like to see them someday move forward with this."
Summary
Article Name
Board Votes Against Addiction Treatment Center in Greenleaf Township
Description
A meeting was held last week to discuss the potential location of a residential addiction treatment center in Greenleaf Township, Michigan.
Author