An addiction treatment center in London, Kentucky will have a ribbon-cutting ceremony on September 14 to celebrate its grand opening.
The inauguration of the center, Recovery Works London, was announced by Pinnacle Treatment Centers Network, a national healthcare provider that has locations in eight states. Recovery Works London, which opened this week, is the 13th facility in Kentucky operated by Pinnacle Treatment Centers Network.
The organization has served residents of the state for approximately five years. Its addiction treatment services include inpatient rehabilitation, intensive outpatient programs, partial hospitalization care, recovery houses, counseling, group therapy and medically assisted detox.
All Pinnacle substance abuse treatment centers offer medication-assisted treatment (MAT) with methadone, suboxone or Vivitrol. The organization also encourages patients to attend 12-step meetings.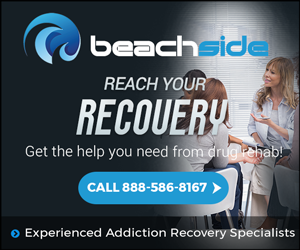 Pinnacle attempts to help patients by focusing on their emotional, physical and psychological state of mind.
The new addiction treatment center has 32 beds, about 40 employees and will be accepting most insurances.
According to a recent Kentucky Office and Drug Control Policy Overdose Fatality Report, there were 1,565 drug-related overdoses in the state in 2017. Over 760 of those cases involved fentanyl. However, the rate of heroin fatalities decreased to 22 percent, compared to 34 percent in 2016. Laurel County, where London is located, experienced 11 drug overdose deaths.  
The CEO of Pinnacle stated that Kentucky has been important to Pinnacle as it has been the epicenter of the opioid epidemic.
A Pinnacle representative highlighted that London was identified as a city that needs more substance abuse treatment options. The new addiction treatment center is the third to be located in London, according to the 2018 National Directory of Drug and Alcohol Abuse Treatment Facilities.
Substance abuse treatment has been a key focus in the state of Kentucky for a few years. The 2017 Kentucky Annual Report, published by the Kentucky Office of Drug Control and Kentucky Agency for Substance Abuse Policy, outlined the state's plans for combating the opioid epidemic.
Some of the core principles outlined in the report included cooperation on all levels of government; collaboration among key stakeholders and agencies; community initiatives to address drug abuse, and youth-targeted substance use prevention efforts.
Some of the state's overarching goals included in the report focused on improving prevention and treatment efforts; reducing the supply and demand of prescription drugs in the state; and lowering the stigma associated with substance abuse. The state also strives to foster legislative efforts that target addiction treatment programs and initiatives.
The report also examined the types of drugs confiscated and submitted to Kentucky State Police laboratories for analysis. In 2017, heroin submissions decreased while the number of fentanyl surged — there were 2459 reports during the past year compared to 982 in 2016.
Approximately $16.3 million in funding from the 2018 fiscal year state budget will be allocated to multiple programs that promote and expand access to addiction treatment resources. A portion of the budget will be going toward financing neonatal abstinence syndrome efforts and a social worker program.
Summary
Article Name
London Addiction Treatment Center Schedules Opening Ceremony
Description
An addiction treatment center in London, Kentucky will have a ribbon-cutting ceremony on September 14 to celebrate its grand opening.
Author