At the annual North-American Interfraternity Conference (NIC), representatives of 66 fraternities voted to start to adopt stricter alcohol and hazing policies. The new standard guidelines, which must be implemented by September 1, 2019, will eliminate hard alcohol at Greek letter organization chapters and events under the NIC.
The National Panhellenic Conference has affiliated with the NIC to form a new group to combat hazing and educate people on the dangers of the practice. The new group has also affiliated with four families who have lost their children due to hazing.
Hazing at universities has been occurring since the 1800s, according to Hank Nuwer, a professor, journalist and author who has been maintaining a Hazing Deaths database.
While there had been alleged hazing incidents before, the first recorded fraternity incident took place in 1873 at Cornell University when Mortimer N. Leggett, a pledge for the Kappa Alpha Society, died when he fell into a 40-feet gorge.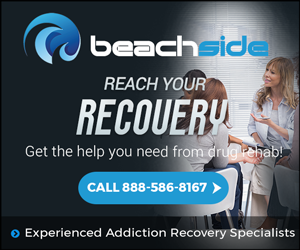 The NIC, which currently serves 66 fraternities and 6,186 chapters on 800 campuses, was founded in 1909 to help establish a clear line of communication to identify the needs of fraternity members.
However, the NIC has not been entirely impactful in preventing hazing or incidents associated with hazing.
According to Nuwer's reports, there were over 200 hazing deaths at universities since 1838. There has been at least one death related to hazing per year from 1969 to 2017.
Pop culture has made light of hazing for comedic effect. Movies such as "Old School" and "Neighbors" have portrayed hazing as a rite of passage, as a practice that everyone went through without any true consequences.
Older films such as "Take Care of my Little Girl" and "Fraternity Row" — inspired by a 1959 hazing death at the University of Southern California — show a darker, sinister side of hazing. In those films, the repercussions of hazing in fraternities and sororities are fleshed out.
In May, the American College Health Association Annual Meeting addressed hazing. The meeting's presentation — Hazing Prevention: From Theory to Practice — outlined Cornell's strategy for hazing prevention. 
Hazing is similar to bullying where a person in a position of power humiliates or intimidates another. While bullying is centered on one person, hazing is usually conducted by one group toward another with a different relationship being the goal.
Much of the humiliation of hazing includes engaging in public intoxication, being screamed at by a superior, eating something that would be unappealing or carrying out embarrassing skits.
"I did not experience the stereotypical hazing that everyone thinks of when you join a fraternity," said Richard Cortinas, a New York Institute of Technology alum and fraternity member. "I don't believe humiliation and physical abuse should be tolerated. If those were prevalent I would not have joined myself. There are some traditions though that may have a hazing nature, but that's in a way common with any college-based organization or social group, I feel. But people should make a conscious decision on their own to not participate in behaviors they see as harmful to themselves."
Some students at Cornell had not believed that what they had experienced when being initiated was hazing because they had all participated in the practice voluntarily. Cornell officials said it was hazing due to social pressure, manipulation and potential sheer physical force.
Fears attributed to resisting hazing include social rejection and worse hazing. Physical impacts attributed to hazing include late night exhaustion, orthopedic injuries, blunt trauma, sexual trauma and alcohol poisonings. And the potential psychological consequences  include anxiety, anger, depression, shame, sexual traumatization, post-traumatic stress syndrome or poor academic performance.
Cornell has developed seven key statements to prevent hazing: culture change strategies, healthy recruitment and team building workshops, educational initiatives, understandable data, consistent consequences for hazing offenders, support for victims, and public reporting of violations.
Cornell has actively attempted to enforce anti-hazing policies. In 2011, the university reduced the orientation time from eight to four weeks. In 2018, the penalties became stricter and all students caught participating in hazing will be suspended from the university for a minimum of three years.
Other schools like Loyola Marymount University (LMU) have chosen to expel students who partake in hazing. LMU has also aimed to prevent hazing by instituting regulations and conditions upon a pledge's entry.
"One of the rules in place to prevent hazing is that active members cannot be caught drinking with the pledges," said Elizabeth Knapp, a sorority member and LMU alum. "The campus believed in the idea of giving freshmen a semester to get to know one another and make friends that will inevitably be in other social circles (Greek or not) by end of 2nd semester."
Knapp stated that the fraternities and sororities at LMU were treated like social clubs. She added that the welcome party at her initiation was called an 'Angels and Devils' party, which included beer games and an ice luge.
"At this party, we are all drinking together," she said. "However, afterwards and until we are initiated, [no drinking between actives and pledges] is a strict rule, which some girls end up on probation or kicked out. I didn't witness or experience any hazing at the Angels and Devils party. All the actives were sure to make it clear anything we were drinking was voluntary and celebratory."
She highlighted that LMU had tougher policies than other schools in Southern California.
"Girls didn't 'force' others to drink just to drink," she added. "There were no tests of loyalty involving alcohol. I know this may not have been the case with other Greek groups on campus. However, all of them were relatively calm compared to what we hear at neighboring Greek Rows at UCLA or USC. When we would go to parties there, it was always a bit eye-opening to how good we had it."
HazingPrevention, a national nonprofit, was founded in 2007 in an attempt to bring more awareness to hazing and its impact. The organization focuses on education and discussions about hazing prevention. It also hosts events such as the National Hazing Prevention Week (NHPW).
NHPW is held every year during the last week of September. This year, the organization started the  #40Actions campaign 40 days before the NHPW. During each day, the nonprofit shared one reason why people would not act to prevent hazing. It was a movement meant to illustrate the excuses that pledges or active members of Greek letter organizations use to justify hazing.
Other organizations such as StopHazing, founded in 1992 in New Hampshire, focus on stopping hazing through research and information sharing.
Fraternities and sororities have different methods of preventing hazing, and some utilize technology.
Alpha Delta and the Max Gruver Foundation collaborated to create a social media guide and platform for three weeks leading up to NHPW.
The Max Gruver Foundation — named after a college student who died last year as a result of fraternity hazing — was created to bring awareness to the dangers of hazing.
"Hazing is continually evolving," Knapp said. "Snapchat, Instagram and other social sharing platforms can make [hazing] even more intense. Hazing may have once been a test of commitment, through activities or quizzes or wearing a funny patch on a sweater. Now, it seems like an extreme sport."
Last year, eight students were charged with manslaughter in relation to the hazing death of Tim Piazza. The sophomore at Pennsylvania State University had fallen down the stairs during a fraternity party but the students had taken 12 hours to call an ambulance when they had realized Piazza was not moving.
"Thankfully it seems like there is more visibility on those sorts of hazing activities," Knapp added. "Administrations are cracking down, motivated by bad press and involved parenting. Schools can no longer turn the other way, despite knowing about the 'troublemakers,' and hopefully won't be hesitant about taking charters away [from those) who cannot play by the new rules."
Summary
Article Name
New Measures Look to Curb Hazing at Universities in the US
Description
At the annual North-American Interfraternity Conference (NIC), representatives of 66 fraternities voted to start to adopt stricter alcohol and hazing policies. The new standard guidelines, which must be implemented by September 1, 2019, will eliminate hard alcohol at Greek letter organization chapters and events under the NIC.
Author