Randy Gregory, a defensive end for the Dallas Cowboys, suffered a relapse in his battle with substance abuse in August, violating the NFL's Substance Abuse Policy.
Gregory had been struggling with substance abuse since he was drafted by the Cowboys in 2015. He was suspended for drug-related violations in 2016 for 14 games and for the entire 2017 season. NFL officials have chosen not to suspend Gregory for the violation at this time.
Professional athletes and substance abuse have a long storied history.
Derek Boogaard, a former hockey player for the Minnesota Wild and New York Rangers overdosed in 2011 due to a mix of alcohol and oxycodone at 28 years old. Len Bias, the second overall pick by the Boston Celtics in the 1986 NBA Draft died two days later of a cocaine-related overdose. In 1985, Pelle Lindbergh, a Swedish professional ice hockey player and a goaltender for the Philadelphia Flyers, died in a single car accident due to alcohol-related causes.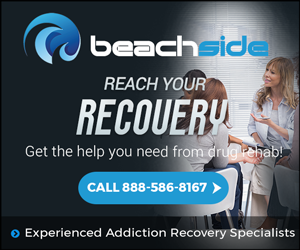 Todd Marinovich, a former quarterback for the Los Angeles Raiders from 1991 to 1992, was one of the first nationally known cases of a football player struggling with drug addiction. Marinovich allegedly took pharmaceutical amphetamines and heroin during football games and LSD after. His career ended prematurely and he had to go to rehab.
Former MLB pitcher Dennis "Oil Can" Boyd acknowledged that he snorted cocaine every day during the 1986 season with the Boston Red Sox, including during his starts.
Athletes use substances for a multitude of reasons. Some take performance enhancing drugs (PEDs) while others occasionally used marijuana to deal with stress. Some professional athletes apply substances to cope with mental illness.
But one of the primary reasons athletes have for taking substances is to treat injuries related to their sports. Oftentimes, athletes will use opioids to treat physical injuries they have sustained.
A study of 336 former NFL players was conducted by the University of Florida in June to determine the rate of opioid users. The results, presented in the US National Library of Medicine National Institutes of Health (NIH), revealed that 26.2 percent of retired players reported using opioids in the past 30 days while 73.8 percent did not. Of the 26.2 percent, 14.3 percent had taken opioids as prescribed while 11.9 percent admitted misuse.
Another study published in NIH tested how many NFL players had taken opioids throughout their careers. The study, conducted by the University of Wisconsin School of Medicine in 2014,determined that approximately 52 percent reported taking opioids at some point — 71 percent of them admitted to misusing the drugs.
A class-action lawsuit filed in 2014 by former players against the NFL alleged that the league's teams had violated federal laws that govern prescription drugs. According to the claim, the NFL had sustained a drug culture, choosing profit — with the addition of more games — over the health of its players.
The league's total revenue has exploded over the last 30 years. Between 1990 and 2013, its profit spiked from $1.5 billion to $9 billion. The expected revenue target is estimated to reach $27 billion by 2027.
The plaintiffs in the suit played in the NFL from 1969 to 2008, one of whom is Richard Dent. During his career, which lasted from 1983 to 1997, Dent alleged that he had received thousands of injections and pills from team trainers.
In 2016, the NFL restructured its substance abuse policy and instituted an Intervention Program that called for discipline for any violations. The program allotted teams the opportunity to help players struggling with substance use disorders into addiction treatment facilities.
The NFL hired a medical advisor and a physician for every team. The league also started rigorously testing for substances.
A player entered the Intervention Program by one of three methods — a failed drug test, behavioral issues or self-referral.
The intervention stages in an NFL Policy and Programs on Substances of Abuse involves an evaluation, an addiction treatment plan and a provision of care. Players must comply with the substance abuse treatment plan if they wish to resume their careers. Players who violate the policy a second time will be suspended for ten games.
The NFL Policy and Programs on Substances of Abuse works to help current players who suffer from substance use disorders before instituting any punishment.
Whereas the NFL has issues with opioid use and PEDS, the NHL has mainly had problems with cocaine addiction.
In 2015, former New York Rangers forward Jarrett Stoll was arrested for possession of cocaine. Stoll was the latest example of a hockey player being caught with the recreational drug. The NHL started drug testing players for cocaine at the conclusion of the 2015 season.
Kevin Stevens, a former NHL player, was caught with crack cocaine in 1999. After completing the NHL's Substance Abuse and Behavioral Health Program he returned to play hockey for one more season before retiring.
The NHL's Substance Abuse and Behavioral Health Program was renewed in 2005 to institute a new outline on how drug and alcohol abuse is handled in the league. All players were to be tested twice a year without advanced notice.
Players who test positive are suspended for 20 games and placed into the Substance Abuse and Behavioral Health Program. Players that fail a second test are suspended for 60 games. A third failure renders a permanent suspension from the league, without chance of returning.
All four of the major sports leagues have attempted to prevent drug addiction and improve players' safety. The NFL has altered numerous rules to protect players and prevent injuries that could lead to drug abuse. The NHL has also implemented updated policies, such as a protocol to prevent concussions.  Fewer concussions would mean fewer medications, which could lessen chances of addiction.
However, many critics have indicated that the modifications implemented by both the NFL and NHL have harmed the integrity of the games.
A defensive player is no longer allowed to hit a quarterback with full force even if he has the ball. The NFL has condensed overtime periods, from 15 to 10 minutes, to limit the risk of injury that could lead to players needing pain medication. To limit injury potential, the NFL has also moved the kickoff starting point from the 30-yard line to the 35-yard line.
Some athletes who endured substance abuse have created foundations designed to educate and inform new athletes.
Chris Herren is a former basketball player who spent three seasons playing for the Denver Nuggets and Boston Celtics from 1999 to 2001. By 2004, Herren had committed 20 drug-related felonies and stopped playing in the NBA.
In 2007, Herren suffered a heroin-related overdose, crashed his vehicle and was clinically pronounced dead for a full minute, according to paramedics who treated him.
Those incidents prompted him to start The Herren Project (THP) in 2011.
Since then, the organization has helped 558 individuals and families find drug rehabilitation treatment, according to THP's 2017 Annual Report. THP has also connected 75 people to recovery coaches.
The foundation also raises money through THP RUNS initiative, which encourages people who may struggle with drug addiction to partake in healthier activities. The idea originated in 2014 and since then more than 465 people have taken part in its events.
Darryl Strawberry is a former all-star baseball player that won four World Series titles while playing for the New York Mets and New York Yankees. His career was filled with athletic accolades but also with controversy. Throughout his career, he endured substance abuse and had trouble with the law for drug-related offenses and driving while impaired.
Those experiences prompted Strawberry to not only change his life but also attempt to help others.
In 2011, he co-founded the Strawberry Ministries along with his wife Tracy, which delivers a positive message to people struggling with drug and alcohol addiction.
The couple made 236 appearances in 2017 throughout the world to speak to those struggling with drug addiction. Their ministry has helped more than 800 people receive drug abuse treatment.
Strawberry also co-founded an addiction treatment center in 2014 in Orlando, Florida. In 2016, Strawberry was named an Advisory Board Member of the Substance Abuse Mental Health Services Administration.
Summary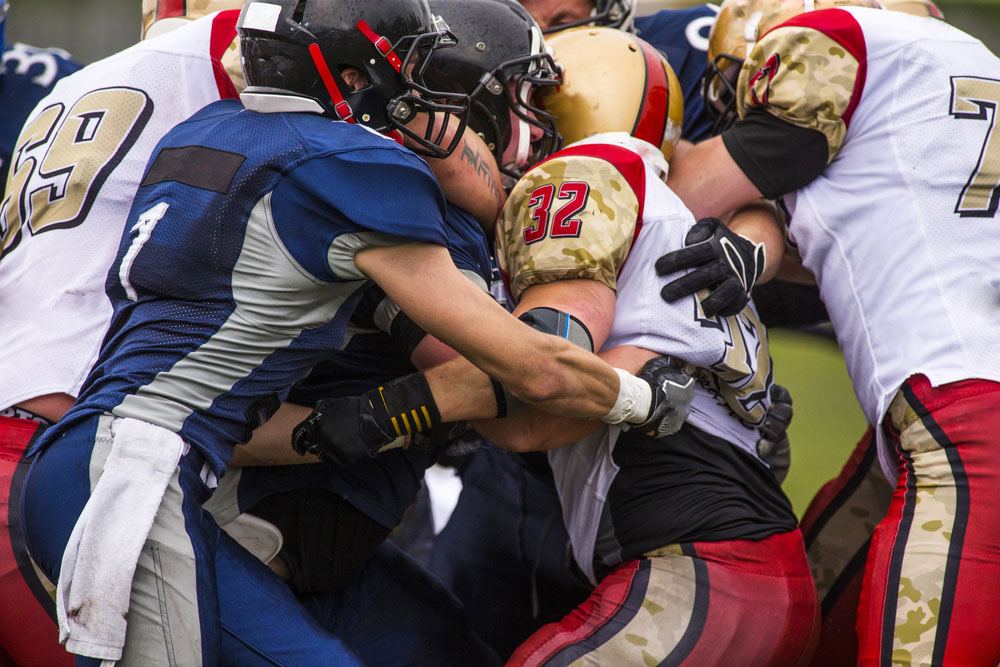 Article Name
Professional Athletes and the Struggle with Substance Abuse
Description
Randy Gregory, a defensive end for the Dallas Cowboys, suffered a relapse in his battle with substance abuse in August, violating the NFL's Substance Abuse Policy.
Author