The U.S. Customs and Border Protection recently reported that methamphetamine use and seizures have gone up over nine times during the last eight years.
The agency announced last month that 81,690 pounds of meth were seized this year, with a majority occurring at the border. In 2010, there only 8,865 pounds confiscated.
This week, the agency collected about 47 pounds of meth, which was estimated to be worth over $1.7 million, at a port in Texas.
Meth use and distribution have also been major issues in Springfield, Missouri. Police officials recently stated that meth is one of the biggest threats to their livelihood and that more than 33,000 grams of meth were confiscated in Springfield in 2017.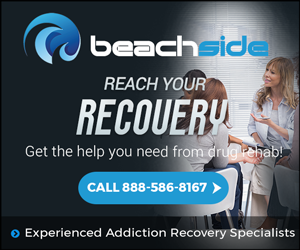 What is Meth?
Meth is a stimulant that is usually consumed as either a pill or a powder. Crystal methamphetamine is a form of the drug that looks like shards of glass. The drug can be swallowed, injected and snorted.  
When a person consumes the drug, they feel a quick high followed by a sudden drop. This often causes people to take the substance several times over a short period of time. Excessive meth use can harm a person's eating and sleeping patterns.
Kayleigh Mengel, a health educator and team leader at the Center for Community Health Advancement at the Marshfield Clinic Health System, coordinates the 'kNow Meth' campaign in Marshfield, Wisconsin. She described the negative effects meth can have on a person.
"Meth can significantly affect the brain by increasing levels of dopamine, which can lead to addiction and can affect thinking, motor skills and cause memory loss. It also tears families apart and impacts communities."
Some of the short-term effects that meth use can cause include loss of appetite and and higher blood pressure. Meth use can have long-term effects like HIV and Hepatitis C.
Meth abuse can lead to an overdose which can result in a heart attack or a stroke. The only way to reverse a meth overdose is by bringing blood flow back to the area of the body that has been affected.
Meth withdrawal symptoms include extreme depression and intense drug cravings.
Between the first and fourth week of withdrawal, symptoms could include agitated behavior, bad concentration and hallucinations. Once people have reached three months of withdrawals, their sleep patterns could improve.
Pseudoephedrine, a stimulant and decongestant, is often an ingredient used to create the drug.
The History of Meth
Meth can be traced back to 1893 when a Japanese chemist synthesized the drug by using another stimulant. In the early days of meth, the drug was used as a medical treatment for narcolepsy, asthma, and weight loss.
During World War I and World War II, the stimulant was used to help keep soldiers awake. The drug was also administered on kamikaze pilots for their suicide missions.
Meth was used as a dietary aid and depression medication in the 1950s. In the 1960s, injecting the drug became common.
Meth was classified as a Schedule II drug in 1971 after Congress passed the Comprehensive Drug Abuse Prevention and Control Act, which included the Controlled Substances Act. This was implemented as a way to reduce meth use and distribution. During the 1970s, meth was seen as a cheaper alternative to cocaine and the illicit distribution of the substance became mostly controlled by motorcycle gangs.
In the 1980s, the government banned the use of ephedrine, which was one of the compounds used to create crystal meth. To counteract this, illegal labs decided to use pseudoephedrine, which is a chemical found in cold medications.
Crystal meth use skyrocketed in the 1990s and Mexican drug trafficking groups started forming large laboratories in California.
According to the U.S. Centers for Disease Control and Prevention (CDC), meth-related incidents increased between 2001 and 2004 and the government started regulating the chemicals used to formulate the drug between 2005 and 2007. Drugmakers fought back in 2008 and began to work around the restrictions in order to resume expansion of the drug. This also resulted in more accidents related to the chemicals that were used to create the substance.
The CDC also reported that 7 percent of meth-related incidents caused injury to 162 people, including law enforcement officials.
From 2007 to 2011, meth-related emergency department (ED) visits rose from 67,954 to 102,961, according to the Substance Abuse and Mental Health Services Administration. A large portion of the meth-related visits in 2011 also involved other drugs, including marijuana and alcohol.
According to the CDC, 3,728 people died of meth-related overdoses in 2014, representing an increase nearly 600 cases over the previous year.
The number of deaths associated with meth more than tripled in three years as 10,271 people died from a meth-related overdose in 2017, the National Institute on Drug Abuse reported.
The U.S. Drug Enforcement Administration's 2017 National Drug Threat Assessment revealed that approximately 30 percent of agencies in the country stated that meth was the biggest drug threat.  
Presently, the highest availability of meth extends to the west coast of the U.S. The assessment shows that availability is increasing in the southwest and southeast portions of the country.
How to Stop Meth
Several states are acting on preventative measures to reduce the effects of meth abuse.
Researchers in Houston and six other cities are conducting a clinical trial to test a new drug that could be used to ward off withdrawal effects and counteract the negative side effects of meth.
The Narcotic Drug Treatment Center in Anchorage, Alaska is a drug treatment center that helps treat people for meth abuse.   
The 'kNow Meth' campaign in Wisconsin was started to help the reduce the increasing numbers of meth abuse in the state. "Meth use in Wisconsin has increased nearly 500 percent from 2010 to 2017," Mengel said. "In the next five to ten years, it's anticipated to increase even more."
She added that curriculums are being added to schools to show the effects of meth abuse.
"Other steps that are being taken include working with legislators to take action, provide meth-specific trainings for law enforcement and criminal justice officials and develop culturally relevant kNow Meth campaign materials for the Wisconsin Tribal Nations," she said.
Summary
Article Name
The Escalation of Meth Use in America with Deadly Consequences
Description
The U.S. Customs and Border Protection recently reported that methamphetamine use and seizures have gone up over nine times during the last eight years.
Author