An addiction recovery program in Murrells Inlet, South Carolina is expanding its services into Tidelands Waccamaw Community Hospital.
The addiction recovery program is enacted by Faces and Voices of Recovery (FAVOR) and Shoreline Behavioral Health. Together, they will join forces with the Tidelands Waccamaw Community Hospital to create an addiction recovery program that centers on recovery coaches. The expansion is occurring because both have had success during a trial run in the hospital's emergency department.  
FAVOR, one of the largest advocacy groups in the U.S., works to reduce discrimination and enable patients to find access to substance abuse treatment services. It has a network of recovery ambassadors across the country that offer educational seminars on addiction treatment and prevention. The organization consists of more than 25,000 people who aim to hasten laws and policies that enable addiction recovery and to help people across the country struggling with substance use disorders get into addiction recovery programs.
Shoreline Behavioral Health has been running substance abuse and behavioral health treatment programs since 1972. Shoreline's goal is to address the drug and alcohol abuse issues in the community.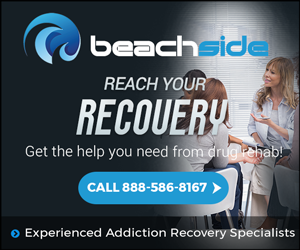 Its vision is to create a system of care that focuses on prevention. It wants to form a plan where there are enough avenues to help anyone that needs addiction treatment.
Tidelands Waccamaw Community is a 167-bed hospital that has been ranked as one of the best hospitals in the U.S. The facility offers inpatient and outpatient services as well as 24-hour emergency care. Tidelands Waccamaw Community Hospital, located in the facility, is the only known inpatient treatment center in the area.
A representative of FAVOR stated that the addiction recovery program works well because  patients relate with the coaches, who have been in similar situation before. He also stated that there are over 30 recovery coaches working at the Waccamaw Community Hospital.
The official noted that through the first half of the year, Tidelands helped over 300 people find substance abuse treatment.
Georgetown County reported 18 drug-related overdoses in 2017, 14 of those deaths were opioid- related, according to the South Carolina Department of Health and Environmental Control.
Along with working with Tidelands, Shoreline Behavioral Health has outlined a strategic plan for 2018.
The healthcare provider looks to use evidence-based programs to educate adolescents on the dangers of substance abuse. It also looks to have a stronger prescience at local meetings to provide more information on prescription opioids and to train local responders on how to reduce heroin overdoses.
In addition, Shoreline wants to enable increased access to medication-assisted treatment and raise the number of peer recovery services. It aims to increase the capacity of its substance abuse treatment services and to address underage alcohol abuse. That includes creating more adolescent addiction recovery programs, working on prevention plans, and helping treat youths who are incarcerated due to reasons related to substance abuse.
Some of the initiatives currently being instituted target assisting whole families rather than individuals and helping people struggling with opioid use disorders access addiction treatment services.
Summary
Article Name
Addiction Recovery Program in Murrells Inlet Expands
Description
An addiction recovery program in Murrells Inlet, South Carolina is expanding its services into Tidelands Waccamaw Community Hospital.
Author