With the growing drug epidemic, many law enforcement policies are changing tactics by attempting to help rather than fight those struggling with addiction. One such initiative, the Peers Achieving Collaborative Treatment (PACT) Project, will be put into effect at Lonoke, Ark. county jail in 2019. It will be funded by a $10 million dollar federal grant called the State Opioid Response (SOR) Grant, received by the state of Arkansas to prevent and treat addiction
This project represents one of many movements to end the way addiction is currently being handled in the judicial system, and is similar to initiatives in place in other states like Missouri, Tennessee, Texas, Florida, Ohio, Illinois and Massachusetts.
For example, in Charlotte County (Punta Gorda), Fla., Sheriff Bill Prummell instituted the Addiction Recovery Initiative which allows drug users to turn in their drugs to a police department or police officer without risking arrest.
In Pulaski County (Waynesville), Miss., Sheriff Ron Long drafted and even helped fund a bill in July 2014 which permits officers to carry and administer naloxone, a drug which can be used to reverse the effects of overdose, and which has been known to literally bring people back from the dead.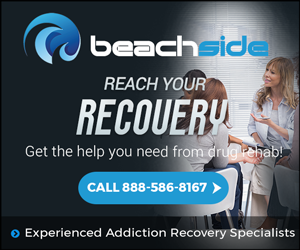 These and many other initiatives are reactions to the growing drug epidemic which continues to cost local and state governments billions of dollars in expenses. According to a 2016 study published in Medical Care, over $7 billion dollars was used in criminal justice-related costs as a result of overdose, drug misuse, and drug dependence.
Unfortunately, in districts where they have not yet embraced this philosophy of rehabilitation over punishment, the police are more often part of the problem than the solution.
In Lonoke Co., substance abuse continues to be a primary issue, and yet arresting drug users and seizing narcotics is not having any real effect. Rather than solving the issue, this simply delays the cycle of substance abuse.
Some people have been detained as many as 11, 12, even 34 times at the Lonoke County Jail, and each eventually finds their way back behind bars. One man was arrested twice in less than 30 days for possession of methamphetamines, and has been arrested a total of 24 times.
Inmates here typically follow the same pattern of being released early on parole, only to be arrested again shortly thereafter.
This is what led the Lonoke Co. sheriff and police officers to propose PACT.
"It's about doing what's best for the public; you cannot arrest this problem away," said David Bufford, a captain at Lonoke Co. Sheriff's Office, in an interview with KTHV.
Many in the sheriff's office had already tried various strategies with limited success.
One such method was posting weekly reports on a popular social networking site .
The Lonoke County Sheriff's Office Facebook page, which is followed by over 14,000 people, provides an updated list of the people arrested at the county jail along with the offenses they are being charged with. Some posts even include photos of the perpetrator being handcuffed and taken into custody.
In order to fix this drug problem and deter repeat offenders, a more compassionate approach must be taken.
"Our job as law enforcement is ever evolving and is not just about arresting folks; it is also about changing behaviors and saving lives," said Sheriff Staley of Lonoke Co.
The PACT project will create a Peer Recovery Support Specialist position at the county police station, and will monitor its effectiveness in helping those with addictions to overcome their disorder and break the endless cycle of relapse and arrest.
The role of the Peer Recovery Support Specialist will be to identify inmates who are dealing with drug addiction and to help them by connecting them to support groups, sober living communities, and other addiction resources.
In addition, peer specialists will also oversee recovery group meetings, conduct one-on-one counseling sessions, and help participants to adjust to a sober lifestyle.
In order to qualify for this position, applicants must be in recovery themselves and feel comfortable connecting to inmates by sharing their personal experiences with addiction.
Officials hope that through PACT inmates will "develop an instant rapport" with the peer specialist, and find the inspiration and guidance necessary to turn their lives around.
Many residents of Lonoke County are also optimistic about the program, which is evident from their reactions to a post from Nov. 8 at 1:24 p.m. stating:
"Sheriff Staley is excited to be the first in the state to implement this type of program in our jail. We have been approved for a grant to implement a Peer Recovery Support Specialist program in our jail that will work with the Drug Court and inmates."
The post was met with over 100 comments, likes, and shares, most expressing their support and hopes for the program.
Many, like Juanita Williams, view PACT as a step in the right direction; "No such thing as a lost cause in God's eyes. It is nice to see that our state and county are seeing that as well."
Others, like Dana Wright Kohrs, remain cautious, arguing that "They have to be willing and want to [change]" for the program to work.
While this program will likely take time to implement and will require a very specific type of person—a determined yet patient individual who has experienced hardship themselves—it will help officials to start shifting the focus from targeting addicts, to targeting the real enemy: addiction.